Van Leuven (Dutch) – one who came from Leuven (lion), the Netherlands.
The Van Luven family may trace their routes back to the Dukes of Brabant in the Duchy of Brabant, and the counts of Leuven.  Leuven (or Louvain) is the capital city of Flemish Brabant in Belgium.


Dukes_of_Brabant_family_tree
Duchy_of_Brabant
Duke_of_Brabant
Counts_of_Louvain
Henry P. Van Luven, my 5th great grandfather on my mother's side, was born December 15, 1794 in Rhinebeck, Dutchess County, New York, United States.
"Father and the rest were born in the Mohawk Valley.  They were called Mohawk Dutch. There was something in the family, I heard whispered when I was a boy that was not pure Dutch, and as all the Van Leuvens I know are dark with black straight hair I have come to the conclusion there is Indian blood in our veins. Reading a history I have learned the Dutch and Indians were on good terms and intermarried.  My father was very friendly with them and could speak the Mohawk language. I would like very much to know what grandmother's maiden name was." – Leonard Van Luven, 1915 letters
Leonard's grandmother's maiden name on his father's side was Elizabeth Kiefer.
Elizabeth married Cornelius Van Luven in 1787 in Mount Ross, Dutchess, New York.
Elisabeth's father was Lewis Kiefe (Kiefer).
http://www.genealogy.com/ftm/l/a/n/Richard-Lander-QC/WEBSITE-0001/UHP-0331.html
More info on the family name here:
Van Leuven Genealogy Book I
Being the history of Andreies Pieterse Van Leuven, Immigrant of 1663, and of one line of his descendants through Pieter, Andries, Benjamin and John Van Leuven in New York, Canada, Ohio, Illinois, Missouri, Utah, California.

http://georgevanleuven.org/documents/VanLeuvenGeneology.pdf
Captain John  King
Leonard's mother was Henry's second wife, Sarah T.T. King.  Sarah Thomasin Susan King was born in the UK.
Sarah's father was John King.  Captain John King was in the Royal Navy, circa 1816, in England.  He was master of the Frigates Falcon and Kite, under Admiral Nelson.   He fought in the Battle of the Nile against Napoleon's navy.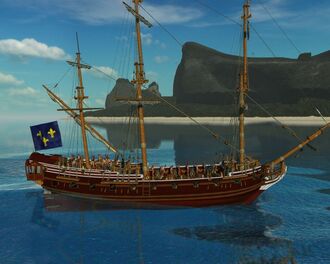 From the Burleigh Fonds:
John King was wounded and retired to Nova Scotia, then Cataraqui (Kingston), Ontario.
An ancestor of John King, a long line of navy captains.
John King may have actually been Captain Robert King according to the link below.
https://www.geni.com/people/Capt-John-King/6000000001900834616
Capt. Robert King sailed under Nelson, and lost a leg at the Battle of the Nile (or Trafalgar). In compensation, he was granted three properties in Canada; one in Margaretville, one in Cataraqui (outside of Kingston), and on Rice Lake near Peterborough. He and his son, John King, were carpenters. The Cataraqui property was sold to the Bracken family; currently it is the site of an Alcan plant. (John – the son – was a choirmaster in England, and married in England prior to coming to Canada).

The Wakeford family, who had the water rights on a river flowing out of some lake[1], put out a contract for the building of 14 houses in a town which was then called Dingbat. John King, who had been working in the Kingston shipyards, won the contract to build the houses. He later suggested the name of the community be changed to Battersea.

The last four children formed a 4 voice choir; Sarah – soprano, John Henry – tenor, Edward – bass, and Mariah – alto. Ron remembered a family gathering at which some difficulties must have arisen (or been remembered); Sarah suggested they "let bygones be bygones", and sing … and they did.
Ronald also remembered three sisters of John King:
one who married Henry VanLuven[3];
Betsy Brewer[4]; and,
"Auntie" Thorne, who married John Thorne[5]
https://www.wikitree.com/wiki/King-19719
https://www.wikitree.com/wiki/Miller-41636
Cornelius Van Luven
I'm still not 100% on this lineage.  There are multiple Van Luven families who immigrated from Duchess county.  According to some sources, Henry's father was Cornelius Van Luven aka Cornelius van Leeuwen aka Cornelius Van Leuven of Rhinebeck, NY.  Cornelius' mother was Elizabeth Knickerbocker of Germantown, NY.  Cornelius immigrated to Ernestown, Ontario in 1795 with his brother John.
http://www.genealogy.com/ftm/l/a/n/Richard-Lander-QC/WEBSITE-0001/UHP-0331.html
His Grandfather was Benjamin Van Luven.
His Mother was Elisabeth Kiefer, Grandmother Elizabeth Knickerbocker, Gr. El. Knickerbocker
https://archive.org/details/hcbvanluven
War of 1812
During the War of 1812, Henry served under Sir Gordon Drummond, Upper Canada Incorporated Militia Battalion.  In 1814 he fought in one of the bloodiest battles on Canadian soil, the Battle of Lundy's Lane in Niagara Falls.  He wore a green uniform and was issued a Brown Bess muzzle loading musket.
In 1816 he married his first wife, Hannah Hartman, and 2 years later they had a daughter Mary Charlotte.    Mary Charlotte would have a son named Henry Van Luven Campbell.
Lot 10: Crown to Philip Hartman, all 200 acres. In 1823, Philip Hartman sold the north half (100 acres) to Hannah VanLuven for £5. In 1826, he sold the south half to Elizabeth Hartman for the same amount. In 1836, Henry VanLuven and wife sold the north half to J.G. Switzer for £400, a substantial sum which suggests a dwelling and other improvements. Elizabeth Hartman's south half ended up belonging to Alvin Dowling sometime before 1844.
http://www.lennoxandaddingtonhistoricalsociety.ca/ErnC6.html
Battersea, Ontario
When they settled north of Kingston, Henry Van Luven named the swampy, woody area VanLuvens Mills.
Henry laid out the street plan for VanLuvens Mills across 1,200 acres of crown land he purchased.  He distributed 99-year leases to families who settled in the area.
http://ireport.cnn.com/docs/DOC-15133

Later the area was called Rockville, then finally Battersea when registered as a Post Office, when Rockville was already taken and rejected as a formal name.
http://www.frontenacmaps.ca/pdf/hamlets/SF-Battersea.pdf
http://www.digitalkingston.ca/genealogy-pathfinder/storrington-township
In 1865, Cornelius Vanluven was the postmaster of Battersea, Storrington Township.
https://ogs.on.ca/kingston/pages/membersonly/2017-3_May-Jun_NL.pdf
Zara Vanluven was postmaster of Moscow, Camden East Township.
Holiday Country Manor
https://www.facebook.com/HolidayCountryManor/
Henry was a stone mason by trade.  The balcony on the side of his home below was likely an addition after his death.  I'm sure he would have used brick.
In 1840, he built what is now known as Holiday Country Manor (http://holidaycountrymanor.com/), an almost 10,000 square foot mansion located at 5208 Battersea Road.  The manor was built  by stone masons coming off the Rideau Canal project.
This is an interesting story about another mill owner in Loughborough creating a manmade disaster upstream, shortly after the opening of the Rideau Canal.
http://www.rideau-info.com/canal/tales/wall-water.html
The walls of the building were made of thick limestone and it is conceivable that he designed the property to ward off Fennian Raiders from across Lake Ontario, or at least the cold winters of Battersea.
I don't know what the R-value of a 2-foot limestone wall is, however it was probably still cold in the winter, and according to the current property owners caused a lot of issues with setting up the WIFI internet reception.
In 1912 the family home was converted by his son Leonard into a fishing lodge known as Van Luven House.  Leonard's son Karl built the Loughborough Inn afterwards.
Kingston and surrounding area has some of the nicest heritage buildings in Canada.
http://frontenacheritage.ca/about-us/gallery/
Royal Hospital Pension
In 1874, Henry applied for form of application to Commissioners of Chelsea Hospital for a pension as a Militiaman of 1812.  I'm not sure if this means he was wounded during the war.
The Royal Chelsea Hospital  was a retirement home for the Chelsea Pensioners and an administrative office for the British Army. It was founded in 1682 and opened in 1692 to look after wounded and disabled soldiers. The hospital catered for in-pensioners but the large majority of soldiers pensioned out of the army were out-pensioners living at their own address but receiving a pension via the Royal Hospital Chelsea.
http://images.ourontario.ca/1812/72223/image/180976
https://www.familysearch.org/wiki/en/Canada_Military_Records
https://www.bac-lac.gc.ca/eng/discover/military-heritage/Pages/british-colonial-era.aspx
Loughborough Township
A map of the lots in Loughborough Township.
http://www.frontenacmaps.ca/pdf/lotcon/SF-Loughborough.pdf
In 1886, Battersea had a population of about 150 people, including Charles VanLuven, agent, and Chris VanLuven, miller.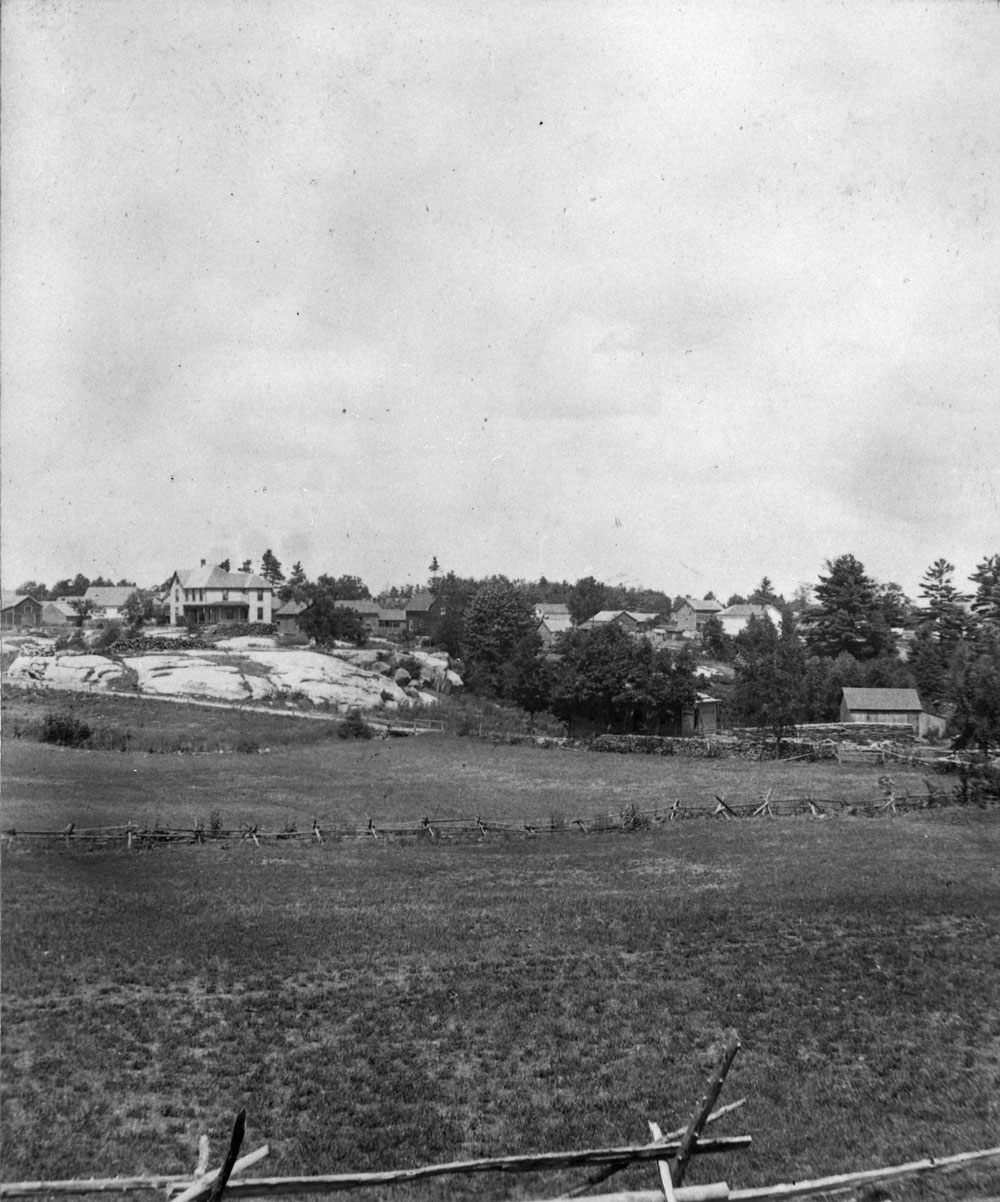 The thriving metropolis of Sydenham, just down the road, had a population of about 500 people, including J B VanLuven, harness maker.  A few of my other relatives in Sydenham were George & Stephen Ackroyd and Albert Buck.
Peth Road, A Village in the Township of Loughboro had a population of about 100, including Ira Darlington, blacksmith and Babcock & Sears, blacksmiths, and John Sears, shoemaker.
http://www.collectionscanada.gc.ca/obj/001075/f2/e010780559.pdf
Sanford Van Luven lived on Concession 4, Lot 1 of Loughborough, a neighbour of my Great Great Grandfather Samuel Sears.
Henry and his family and other Van Luven's had many acres of land in the areas around Kingston.
STORRINGTON TOWNSHIP – FRONTENAC COUNTY 18 – Christopher S. Van Luven – 87 acres, farmer, Battersea P.O. native of Canada; date of settlement- 1830. 19 – Henry Van Luven – 175 acres 20 – S. Van Luven – 100 acres 21 – L. Van Luven, Battersea, telegraph operator, native of Canada; date of settlement- 1857.
Anglin Family
The Anglin family name has their history intertwined with Van Luven.
From Bill Anglin's site:
The oldest son of William J. Anglin (112) and Sarah was John Anglin (1121), born in 1866, died, 1936, married 1894 Gertrude Taber, born in 1866, died in 1926. They had a farm outside of Battersea and raised a family of four.
Bay Anglin (1122), 1867 – 1957

Their second son was William Woodbury 'Bay' Anglin (1122), born in 1867 and married in 1900 to Isabelle Farquhar. A poem which he wrote on the occasion of the installation of a bell and tower in the Battersea United Church, a gift of John Bruyiere of Florida in memory of his father-in-law, Henry Van Luven, is worth quoting here:
"It was in late November
Of Nineteen twenty-one
Father and I walked to the church
As we had so often done.
In those far gone days of boyhood Ere I so far did roam Away from my native village Away from my home sweet home.
As we were passing Sidney's house The Bell rang loud and clear For the first time on Sunday morn So that all worshippers could hear.
There in the splendid new Tower Stood Anderson Knapp with pride Ringing the bell John Bruyiere gave In memory of his young bride.
Henry Van Luven her father's Memory to perpetuate Was the name inscribed thereon Fitting and appropriate.
For he it was the first did come A veteran of Lundy's Lane And here he built his mills and home And gave Battersea its name.
His name with others blended By ties so hard to sever Shall be sacred to the people Of Battersea forever."

Battersea Stone Mill
http://www.ruralroutes.com/5487.html
Sir John A. Macdonald
Sir John A. Macdonald used the current kitchen and facilities in Henry Van Luven's house to practice law.  Coincidentally, both men died in the same year.
"William W. Anglin, 82, a former resident of Battersea, one of two CPR telegraph operators who first flashed the news of the death of Sir John A. Macdonald, Prime Minister of Canada, across Canada on June 6, 1891, is visiting his daughter, Mrs. J. E. Horton, 300 College St., Kingston."
Death of Henry Van Luven
Henry Van Luven died October 27, 1891 at age 96.
Kingston Penitentiary Relatives
On June 5, 1914, an unfortunate fellow named Nelson VanLuven, age 35, spent a 3 year sentence on the wrong side of KP's bars for false pretenses.  This was Nelson Williams VanLuven, Sydney Van Luven's son and Henry's grandson.
Nelson was drafted in WWI after leaving prison and moving to Michigan.
In 1923, Robert Miles VanLuven worked on the right side of the bars at the Kingston Penitentiary.  My great grandfather at least one great uncle were both prison guards at this time.
Battersea
3058340 ANGLIN, William RD
835949 BETTS, Arnold J
204469 HARTLEY, Herbert Alfred
204136 HARTLEY, James Ray
835775 HOGLE, Edward
835731 HOOPER, Rowland
51213 HUNTBACH, Ernest
835749 JACKSON, Wallace
835782 KEELER, Harmon
835389 KING, Thomas L
835644 KNIGHT, Fred
835847 LAKE, Harold C
38 VanLUVEN, Otto
835725 WILLIAMS, Dalton M
835748 WILLIAMS, John
Inverary
835904 DARLING, Roy Addison
835130 EARDLEY, Thomas C
5777 EDWARDS, William Cecil
FERGUSON, Frederick S
780 FREEMAN, Norman Victor
835616 KISH, Archie
835906 RITCHIE, Peter
835057 SHEPHERD, Elmer
835863 SIMPSON, Clarence Leroy
835654 SMITH, Joseph
835554 WOOD, Chaffy
Oh! Henry Brothers
Additional information from Bill Anglin's web site.
The Fourth Generation: Robert's (12) Grandchildren
On the farm at Battersea, Eliza (122) and Christopher Van Luven raised four children, Frederick William Van Luven (1221), Robert Anglin Van Luven (1222), Hannah Hartman Van Luven (1223), and Charles Morley Van Luven(1224). Hannah and Morley remained on the farm with their parents, even after Fred and Rob left to enter the business world.
Fred Van Luven (1221), 1863 – 1941
Rob Van Luven (1222), 1863 – 1940
Fred (1221) and Rob Van Luven (1222) both became, in turn, travellers for the Crothers Biscuit Company of Kingston, and lived at Hedgewood, on Union Street, when so employed.
After the deaths of his parents and of Hannah, Morley moved into Kingston where he lived until his death in 1956. The parents, Hannah and Morley are all buried in the Van Luven cemetery nearby which, for a time, was sadly neglected until Dorothy, Frederick's daughter, was able to arrange for its care.
In 1925, Crothers was sued by Williamson Candy for trademark infringement for registering Oh! Henry in Canada.  They lost on appeal.
http://www.billanglin.com/story4pt1.html
Supreme Court of Canada, Crothers Co. V. Williamson Candy Co., 1925
Timeline of Henry Van Luven's life
I put together a timeline of some events that may have influenced Henry Van Luven and the lives of his family, ancestors and descendants.
1760
Martial Law in Canada
1776
Articles of Association, Benjamin and Issac Vanluven refuse to sign in County of Dutchess
1777
July 30, 1777, State government commenced at Kingston
1781
British surrendered
1783
Treaty of Paris for United States of America, denying loyalists right to vote or hold office, lawful for seizure and sale of property to pay for war.  Tar and feathering…
Population of Canada, 113,000, with 10,000 Loyalists
https://www.scribd.com/document/126649549/History-of-Compton-County
1785
Born in Ernestown, Lennox Addington, Ontario, Canada on 1785 to Cornelius Van Leuven and Elizabeth Kiefer. … 1788-Unknown.
From <https://www.google.ca/search?newwindow=1&q=elisabeth+kiefer+1788+van+luven&oq=elisabeth+kiefer+1788+van+luven&gs_l=psy-ab.3..33i160k1l3.35019.36482.0.36674.10.10.0.0.0.0.150.795.0j7.7.0….0…1.1.64.psy-ab..3.5.572…33i22i29i30k1j33i21k1.y-pdOuSGtf0>
1788
Rhinebeck formed, March 7, 1788
1788-1849 – Mecklenburg District, then Midland District
1790
65 Van Leuvens in state of New York, and 3 slaves.
Christmas, 1790, returning soldiers told of Hessians on the battlefield decorating trees.  Some of the families liked the idea.  They cut young trees and decorated them with popcorn, cookies, gingerbread men with chocolate buttons and a mint green hat and other decorative foods.
1791
Canada Act, Constitutional Act, divides Quebec into Lower and Upper Canada
http://sydenhamlake.ca/news/?page_id=158
1792
February 7, 1792, a grant of free land to settlers of good faith
Elective system in Canada.  Missisquoi Bay Settlers.
1794/1795
Henry P. Van Leuven Birth (Methodist)  (Dec 15, 1794 V Gibson, 1795 Burleigh)
Born in Rhinebeck, Dutchess County, New York.Father Cornelis, Grandfather Benjamin.Mother Elisabeth Kiefer, Grandmother Elizabeth Knickerbocker, Gr. El. Knickerbocker
1795
In all, Cornelius and Elizabeth had 10 children. We have 9 names: Cornelius, Mary, John, Henry, Eddy, Leonard, Benjamin, Isaac, and Hannah. About 1795, Cornelius and family, along, with his brother John, Sr. and family, removed to Canada, settling In Ernesttown Twp., Lennox & Addington County, Ontario. As far as we know, Cornelius and Elizabeth lived there the rest of their lives. (Did Elizabeth die and Cornelius marry a second time? to "El. Crawford"? A child, Hannah was born to "Cornelius Van Luven and El. Crawford 1 Oct 1808" and baptised (no date given) by Rev. Robert McDowall, minister of the United Congregations of Sarneettown, Fredericksburgh, and Adolphustown.)
http://georgevanleuven.org/documents/VanLeuvenGeneology.pdf
1796
Apparently the first settler here on the lake was Michael Sloat (or Sloot) who was an UAE given a free land grant in 1796, and two more lots in 1806 and1807. As a result the lake came to be known as "Sloat's Lake" and the west end near the outlet of the lake into the creek was called "Sloat's Landing". Other UAE settlers followed: one note stated "around 1819 English squires Rutledge, Sloat, Wood, Blake, Purdy, Simkins, Sills and MacMillan owned the only wagon in Loughboro." Loughboro was an early name often used for the growing village at the outlet.
From <http://sydenhamlake.ca/news/?page_id=158>
1797
In land records at York, the capital (now Toronto), ls the following: "Public Records and Archives of Ontario, Council Chamber at York, 13 Nov 1797, Petitions. John Van Leaven praying for lands as a settler, recommended 200 Acres. Cornelius Van Leaven praying for lands as a settler, recommended 200 Acres."
http://georgevanleuven.org/documents/VanLeuvenGeneology.pdf
1800
Birth of Hannah Hartman (Vanluven) my great grandmother
1804
Age 10
1812
War of 1812, served under Sir Gordon Drummond, Upper Canada Incorporated Militia Battalion
1814
Age 20, Battle of Lundy's Lane 25 July 1814
1815
War of 1812 ends
1816
Married Hannah Hartman
source: Brant Gibbard's Genealogy Pages; Hannah's ID I97982From <https://www.myheritage.com/site-family-tree-162118431/gibson?familyTreeID=8>
1818
Age 24, Birth of daughter Mary Charlotte Vanluven
1819
Benjamin married Jane GALLOWAY 5 May 1819 in Loughborough, Frontenac, Ontario, Canada, daughter of George GALLAWAY and UNKNOWN CATHERINE.
From <http://www.genealogy.com/ftm/l/a/n/Richard-Lander-QC/WEBSITE-0001/UHP-0331.html>
1824
Age 30
Birth of son, Cornelius VanluvenLot 7: Crown to Peter Thomas, all 200 acres, 1805. In 1824, Peter Thomas sold 100 acres, "part" (likely the south part) to Leonard Van Luven for £75. In 1831, Peter Thomas sold 100 acres "part, being the north end of the lot" to Calvin W. Miller for £25.From <http://www.lennoxandaddingtonhistoricalsociety.ca/ErnC6.html>
1828
Age 34
Birth of son, Christopher Vanluven
1830
Amos Ansley Jr. ended up owning a mill in what would eventually become the Village of Battersea.
Ansley sold the mill in 1830 to another Loyalist who moved into the area, Henry Vanluven. Vanluven and his sons became an economic force in what became know as Vanluven's Mills until the name was changed to Battersea in 1857. He was also the first reeve of Storrington Township when it was incorporated in 1850.
From <http://www.frontenacnews.ca/frontenac-150th-anniversary/item/9245-alita-battey-pratt-the-story-of-the-village-of-latimer-and-county-of-1000-lakes>
Loughboro post office created in Sloat's Landing
Benjamin Aykroyd was born on March 10, 1830 in Loughborough, Frontenac, Ontario, Canada.
Benjamin Aykroyd married Mary C Buck on October 28, 1883.
Benjamin Aykroyd had 1 child. His name is Henry Frederick Aykroyd.
Benjamin Aykroyd passed away on July 19, 1898 in Frontenac, Ontario, Canada.
Great Great Grandfather was Buck.  Wylkie Aykroyd was in Sears family photos.
LOUGHBOROUGH TOWNSHIP – FRONTENAC COUNTY 15 – M. Van Luven – 50 acres 16 – W. Van Luven – 90 acres 17 – M. Van Luven – lot in Sydenham STORRINGTON TOWNSHIP – FRONTENAC COUNTY 18 – Christopher S. Van Luven – 87 acres, farmer, Battersea P.O. native of Canada; date of settlement- 1830. 19 – Henry Van Luven – 175 acres 20 – S. Van Luven – 100 acres 21 –
1831
Patrick Chrissley 1831-1913
1832
Rideau Canal completed
http://www.kingstonhistoricalsociety.ca/chronology.html
http://www.rideau-info.com/canal/tales/wall-water.html
1833
Kingston Penitentiary Established (my Great Grandfather Ralph Warren Sears, Great Uncle James Powell were guards, Great Uncle Van Luven was Farm Instructor)
1834
Age 40
Birth of son, Rufus Vanluven
1835
John A. Macdonald opens law practice in Kingston at 171 Wellington ST.
1836
Age 42
Birth of Daughter, Jemma Orra Vanluven
There are many, many lakes all through Portland, Loughborough and Storrlngton Townships. South of Draper Lake, Thomas Draper (father of Lovina) had a farm of 300 acres, which he sold for 300 pounds, 18 Nov 1836. So far, have not found the exact locations of any other Drapers, or of our early Van Leuvens. However, we know a Christooher Van Luven settled south of Murvale. (See cages 47-48 of COURAGEOUS VAN LEUVENS.) On this map we show 3 farms south of Murvale; and one of the farms in Storrlngton Twp. belonged to Christopher S. Van Luven; also since Zara V.L. was born near Murvale, we presume he is a descendant.
http://georgevanleuven.org/documents/VanLeuvenGeneology.pdf
Lot 10: Crown to Philip Hartman, all 200 acres. In 1823, Philip Hartman sold the north half (100 acres) to Hannah VanLuven for £5. In 1826, he sold the south half to Elizabeth Hartman for the same amount. In 1836, Henry VanLuven and wife sold the north half to J.G. Switzer for £400, a substantial sum which suggests a dwelling and other improvements. Elizabeth Hartman's south half ended up belonging to Alvin Dowling sometime before 1844.
From <http://www.lennoxandaddingtonhistoricalsociety.ca/ErnC6.html>
1837
Canadian Revolution
1839
Charles Poulett Thompson (Lord Sydenham) comes to Kingston from England to be Governor General of Upper Canada.
Sidney VanLuven born October 5, 1839 in Battersea to Henry and Hannah, my great grandfather
1840
Leap year, construction of Manor in Rockland, then Van Luven's Mills
Deed registered by Henry on land occupied by Daniel Ansley's mill
http://www.rideau-info.com/canal/tales/wall-water.html
1841
Upper and Lower Canada united into United Province of Canada, 10 February 1841
1842
Hazeldell, a country villa, is built in Portsmouth Village in 1842.
Mary Van Luven born in Elgin
1843
Sir John A Elected in Kingston, chair kept in Holiday Manor
Sir John A practiced law in kitchen, courthouse was in Holiday Manor
1844
Age 50
Birth of son, Charles Hartman Vanluven
1846
Hamlet of Sydenham laid out
Henry Vanluven Campbell 1846-1922
1848
Lots laid out for Rockville
1850
Elected First Reeve of Storrington Township, incorporated 1850
1851
Highway 38 3578 Vanluven Farmstead The property contains a one-and-a-half storey Ontario vernacular stone farmhouse, built prior to 1851, with a stone farm building and several barns. Leonard Vanluven was a Wesleyan Methodist yeoman and farmer.
1852
The Kingston and Storrington and Kingston Mills Road Company was formed in 1852.
1853
Death of Hannah Hartman, wife of Henry P. Vanluven
Cause: accident – fall from buggy
June 15 1853
From <https://www.myheritage.com/site-family-tree-162118431/gibson?familyTreeID=8>
1854
Age 60.  In 1854, the first 12 mile stretch of road from Kingston to Loughborough Lake was paved, and two toll booths were installed, which brought in £200 in revenue the first year. It cost £7,293 to build the road, including £615 for the bridge over the north shore of Loughborough Lake.
1855
By the winter of 1855, a winter road had been built all the way up to Big Rideau Lake, where Perth Road still ends today.
James Campbell built the first subdivision in what would become Frontenac County in 1855, subdividing his farm to form 2 acre lots along Perth Road in what was subsequently renamed Inverary from the original name, which was Storrington.
Samuel Augustus Aykroyd (b. 1855), was an ardent spiritualist as well as a dentist of Sydenham, Ontario, Canada.
LEWIS RILEY VAN LEUVEN- b. 30 Apr 1826, Camden. Ontario, Canada d. 8 Sept 1888, San Eernardino, California md. 25 Mar 1855, San Bernardino MARY PATIENCE VAN LEUVEN DRAPER, daughter of Frederick Van Leuven b. 27 Feb 1833, Loughborough, Frontenac, Ontario, Canada d. 29 Nov 1913, San Bernardino, California Children- Lewis Riley, Jr., Eurlin, Lorana, Etta Caroline, Dewane. "Lewis Van Leuven arrived in Old San Bernardino in 1854. In 1855 he lived in the Yucaipe Valley. He married Mrs. Fatience Draper, a daughter of Frederick Van Leuven, and soon afterward they went to Visalia, Tulare County, and lived there for 3 years. After this he settled ln Old San Bernardino and resided here until his death, Sept. 28, 1888. The widow and 4 children still survive. Lewis R.; Lorane, Mrs. Alonzo Frink; Etta, Mrs. Abner McCrary; and Dewane, who lives on the home place and ls married." —from Ingersoll's CENTURY ANNALS of SAN BERNARDINO COUNTY, published in 1904.
According to Ingersoll, Anson Van Leuven and his brother, Lewis Riley, were the first orange growers in San Bernardino Valley
1856
Henry Vanluven, Marriage to Sarah King
1857
Purchase of rights to Crown mill sites
Flour Mill Proprietor, Inverary, Owner, Bedford Township, Conc. 4. Lot 4h
Van Leuven's Mills changed names to Battersea after Rockville name turned down by Postal Inspector.
L. Van Luven, Battersea, telegraph operator, native of Canada; date of settlement- 1857.
Erection of Mill on site previously occupied by Daniel Ansley's mill.
1858
Age 64
Birth of Leonard Van Luven (King)
When Battersea Church was started in 1858, Henry VanLuven offered to give double any subscription given to the building fund.
From <https://www.google.ca/search?q=henry+van+luven+1869&newwindow=1&ei=dO2sWcOCO4GEmgGq5ZuIAQ&start=20&sa=N&biw=1920&bih=901>
1860
2285 Battersea Road – James Hickey House
A one-and-a-half storey rectangular limestone house built prior to 1860. James Hickey Sr. was the Road Master and used the house to collect tolls. Property includes a barn
https://www.cityofkingston.ca/documents/10180/13504531/HK_A0116-16003.pdf/c437174f-ce44-441b-ac74-e9919386617a
The rights to the road were sold in 1860 to "a triumvirate of three men, A.J. Macdonell, Samuel Smith and Sir J. A. MacDonald"
From <http://www.frontenacnews.ca/frontenac-150th-anniversary/item/9245-alita-battey-pratt-the-story-of-the-village-of-latimer-and-county-of-1000-lakes>
Hazeldell, a country villa, is built in Portsmouth Village in 1842. From 1860 to 1865 it was John A. Macdonald's legal residence and the home of his mother, who died there, and his sisters, Louisa and Margaret, and Margaret's husband, Professor James Williamson.
From <http://www.kingstonhistoricalsociety.ca/chronology.html>
1861
Occupation: Mill owner
http://www.uppercanadahistory.ca/1812/18129.html
1864
Age 70
Birth of George Chrissley 1864-1923
From: Mitchell's Canada gazatteer and business directory for 1864-65
BATTERSEA, C. W. — A post village situated in the township of Storrington and county of Fron-
tenac. Distant from Kingston, the county seat, l.'S miles ; from Toronto, 100 miles ; and from Mont-
real, 190 miles. Mail weekly. Population 200.
VANLUVEN, CORNELIUS, post master & woollen mill proprietor.
Vanluven, H., J. P., grocer, flour and grist mill proprietor.
Vanluven & Anglin, saw mill proprietors and lumber merchants.
1865
Occupation: Justice of the Peace (JP), Flour and Grist Mill Proprietor
1866
Fennian Raiders
Birth of John Chrissley 1866-1879
1867
Canada Confederation
3162. Catherine Matilda LEONARD was born in 1848 in Kingston, Ontario, Canada. She died in 1901. She was buried in Cataraqui United Church Cemetery, Kingston, Frontenac Co., Ontario, Canada.
Catherine Matilda LEONARD and Charles H. VAN LUVEN were married on 24 Sep 1867 in Kingston, Ontario, Canada. Charles H. VAN LUVEN (son of Henry VAN LUVEN and Hannah HARTMAN) was born in 1843 in Storrington, Ontario, Canada. He was buried in Cataraqui United Church Cemetery, Kingston, Frontenac Co., Ontario, Canada.
Catherine Matilda LEONARD and Charles H. VAN LUVEN had the following children:

| | | |
| --- | --- | --- |
| 4239 | i. | Henry VAN LUVEN was born in 1869. |

From <http://www.bradsport.com/jamesleonarddescendants1107/b10105.htm>

Battersea named, Post office, telegraph, Battersea Population 200
1869
Henry Van Luven born January, 1869 to Sidney W Vanluven and Mary M Vanluven (Williams)
1870
New Masonic Hall cornerstone laid in Harrowsmith.  Member A. Vanluven.
http://online.canadiana.ca/view/oocihm.8_04074_12/15?r=0&s=1
1871
Age 77
Death of Jemima Orra Vanluven
1874
Age 80
1876
167 Wellington St.  Anglin Building – A narrow four-storey brick commercial building constructed circa 1876. Samuel Anglin owned a sucessful sawmill in Battersea with his brother William.
Feb 18, 1876 – Birth of Christopher Van Luven
1877
Pensions, War of 1812
FRONTENAC Battersea 170 Vanluven, Henry 20.00
FRONTENAC Battersea 694 Randall, Benjamin
FRONTENAC Elginburgh 3271 Snook, Tunis 20.00
FRONTENAC Elginburgh 1870 Purdy, Jesse 20.00
BOTHWELL Florence 3015 Quakenbush, Isaac 20.00
BRANT Brantford 1782 Buck, Peter 20.00
NORTHUMBERLAND Dartford 2225 Darling, John Services not provedhttp://www.niagarahistorical.museum/media/12.Pensionsin1877toMilitiamenofWarof1812.pdf
1878
Age 83
Marriage of son Leonard to Jane Teachout
LOUGHBOROUGH- "This township contains 52,000 acres, a great portion of which is covered with lakes, the principal one being Loughborough Lake. In the front of this township the land is rich and productive, consisting of black soil on a clay foundation. It has been settled a considerable time (this written in 1878) and the old log houses of the inhabitants have been replaced… Syndenham, an important and flourishing village, was laid out about 1848…" (see map p. 44)
1880
To Him must be given some of the credit for the establishment of the cheese industry in Storington Tp. He purchased Lot 2, Con 6 in 1878 and built a cheese factory which he operated until 1889. Also he leased property from Henry Van Luven in Battersea from 1880 to 1888 where he operated a cheese factory.
Carol Saari  noted that John M. Hodgson had 2 cheese factories, one at the corner of Montreal and Washburn Rd, and the other beside the creek in Battersea. This last factory, built in 1880 on property leased from Henry VanLuven, burned to the ground in 1885. Hodgson, discouraged by his loss and nearly bankrupted by unpaid credit allowed to his patrons, left for Manitoba in 1889 (Notes from Esther Mitchell).
From <http://www.jbatzloff.com/genealogy/getperson.php?personID=I03699&tree=jules>
1883
1 June 1883 Loughboro Post office renamed Sydenham
Ida Mae (May) Van Luven (my great grandmother) marries Noxon Harrison Williams, a blacksmith living in Battersea
1884
Age 90
Birth of Grace Essa (Elizabeth) Chrissley (Williams) in Battersea, October 26, 1884
1886
The first hockey game is played in Kingston between Queen's and RMC.
An astronomical observatory (demolished 1951) is constructed at RMC.From <http://www.kingstonhistoricalsociety.ca/chronology.html>
1887
Sir John A. Macdonald is again elected in Kingston, his legal residency is 134 Earl Street, even though he is living in "Earnscliffe" in Ottawa after 1883.
The city acquires the Kingston Water Works Company.
From <http://www.kingstonhistoricalsociety.ca/chronology.html>
Young Henry Van Luven migrates to Boonville, NY with Christopher
1890
Lord Erne Loyal Orange Lodge No. 1591
This lodge was instituted on May 21, 1890 in the village of Waterville, Compton County, Quebec. The following were charter members; Leonard Van Luven, George Gardiner, James Rooney, James Lytle, Thomas Armstrong, James Campbell, Charles House, George Flanders, F. Lewis and John Johnson. The lodge was started under the patronage of Lord Erne, Imperial Grand Master, who agreed to become the lodge patron and an honourary member.
The lodge was instituted by the Grand Master of Quebec, Clark Gordon of Sherbrooke. The first lodge officers were; Master – L. Van Luven, Deputy Master – James Rooney, Chaplain – Reverend Isaac M. Thompson, Recording Secretary – George Gardiner, Treasurer – James Lytle, Director of Ceremonies – D. McLean, Committee Members – Mark Hodgson, George Flanders, Thomas Armstrong, James Campbell, F. Lewis.
http://canadianorangehistoricalsite.com/LordErneLOL.php
http://numerique.banq.qc.ca/patrimoine/details/52327/1957443
1891
Henry Van Luven Death, Age 97, October 27, 1891
Senile gangrene, 6 weeks
Buried in Van Luven Cemetery, Battersea
Sir John A. Macdonald Death June 6, 1891
Buried in Cataraqui Cemetery.
The Kingston Historical Society commemorates his death by an annual ceremony at the gravesite on 6 June.
(Kingston) Population 19,263.
From <http://www.kingstonhistoricalsociety.ca/chronology.html>
My Great Great Uncle James Powell takes the final photographs of Sir John A. Macdonald.
William W. Anglin, one of 2 former CPR telegraph operators who first flashed the news of the death of Sir John A.
His father was postmaster of Battersea for 60 years.
http://www.billanglin.com/story4pt1.html
1892
Henry Jr. has son James
1894
My Great Great Great Grandmother Ida May (Mae) VanLuven (Williams) born to Henry Free Vanluven and Mary Williamson.
Henry Jr. has daughter Catherine Ruth
1897
James and Mary PAYNE RICHARDS were married in 1863 and had the following children while living in Canada: John(1863-?), Robert (1866-1884), Samuel Parkin (1868-1937).  They moved to the area around Boonville, NY about 1869 and had at least 2 more children: Emma (1870-1900) who married Henry VanLUVEN (1869-?) and had son James (1892-1956); and daughter Catherine Ruth (1894-1900); Laura Margaret (1876-?) who married Christopher VanLUVEN (brother of Henry; 1876/8-1948).  The VanLUVENs were originally from Canada and emigrated to NY in 1887 and 1896 respectively.  James RICHARDS, Seth LYON and Henry VanLUVEN were all stone masons by trade.
From <http://seiz2day.com/sbmerk/family/wardlyonnarrative.html>
1904
Death of Ida Mae (May) Williams (Van Luven) Nov 29, 1904
1905
Marriage of daughter:
Grace Essa (Elizabeth) Chrissley (born Williams)
Spouse: Thomas Patrick (Kirkpatrick) Chrissley
Battersea, Frontenac, Ontario
Jan 11 1905
1908
George Chrissley born (Chrissley's married into Van Luven family)
1912
Manor converted to Fishing Lodge, Van Luven House, Automotive Garage across road where marina is
http://ancestralroofs.blogspot.ca/2017/01/holiday-inn.html
Holiday Manor Resort, Holiday Manor Northern Lodge
Einwechter family owned for 35 years, 2 generations
1915
Dr. Otto Van Luven joins Canadian Army Medical Corps, February 5, 1915
http://www.canadiangreatwarproject.com/searches/soldierDetail.asp?ID=110882
1921
Death of Cornelius Vanluven
http://www.jgkeller.ca/Books/1921-1930-Deaths.pdf
1922
Death of Sidney W. Vanluven
1925
Death of Mary M. Williams, wife of Sidney Vanluven
1940
Noxon Harrison Williams death, Feb 8, 1940, buried in Van Luven Cemetery in Battersea
1961
Death of Grace Essa (Elizabeth) Chrissley (Williams)
1983
The book is a 550-page people's history of Frontenac County from 1673 – 1973 and was published in 1983
From <http://www.frontenacnews.ca/frontenac-150th-anniversary/item/9245-alita-battey-pratt-the-story-of-the-village-of-latimer-and-county-of-1000-lakes>